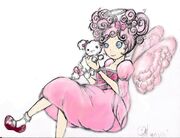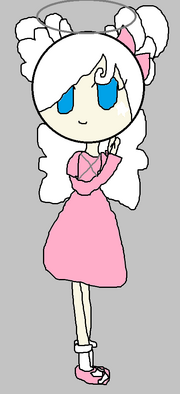 Personality
Edit
Cloud E. is Lalaloopsy Land's gentlest and most lighthearted resident angel. She's girly, giggly and very soft-spoken. She loves daydreaming and is so light and airy, she barely makes a sound!
Appearances
Edit
She first appears in the eight episode, Scraps the Monster.
Relationships
Edit
She has no sibling, but her pet is a white poodle.
She is part of the Best Friends Group along with Jewel, Tippy, Suzette, Pix E., Mango, Scraps, Ivory, Goldie, Confetti, Lady, Cinder, Toffee, Tuffet, Snowy, and Rosebud.
None yet....
Ad blocker interference detected!
Wikia is a free-to-use site that makes money from advertising. We have a modified experience for viewers using ad blockers

Wikia is not accessible if you've made further modifications. Remove the custom ad blocker rule(s) and the page will load as expected.