Peppy Pom Poms
is a recurring character in the LNMNK series.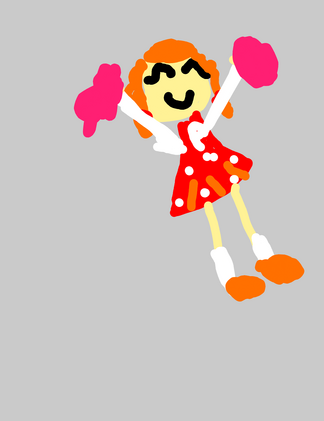 Personality
Edit
Peppy is the peppiest, most high-spirited, and energetic resident in all of Lalaloopsy Land! She's an upbeat team player who always roots for her friends. Her actions are a bit flirtatious when around boys (especially Ace Fender Bender). Her famous cheerleader move is called the Peppyball.
Appearances
Edit
She has not appeared in an episode yet.
Relationships
Edit
No siblings.
She is the leader of a clique of kids called the Cheerful Lalas Club. They are the cheerleaders at TTES.
She has a unrequited crush on Ace Fender Bender.
Ad blocker interference detected!
Wikia is a free-to-use site that makes money from advertising. We have a modified experience for viewers using ad blockers

Wikia is not accessible if you've made further modifications. Remove the custom ad blocker rule(s) and the page will load as expected.